COMPONENT FOR MIXER BALL VALVE WITH VENTURI SYSTEM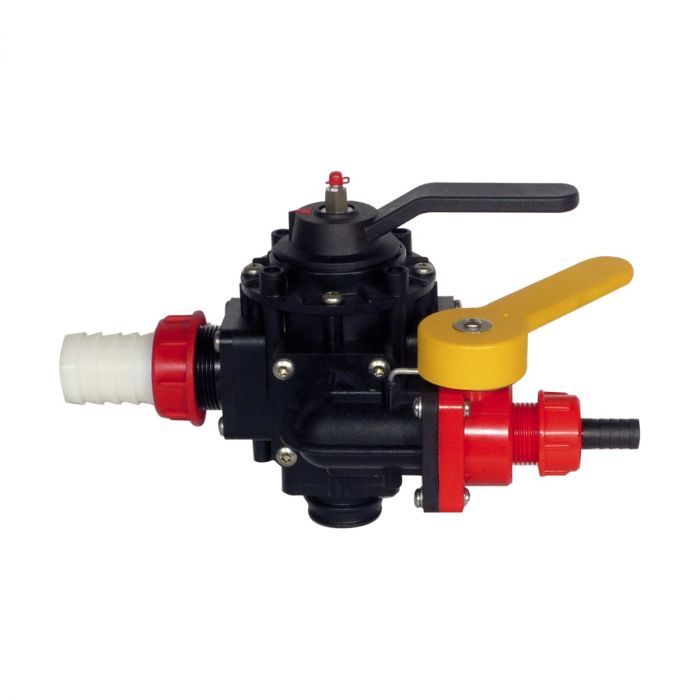 New

1"½ 5 WAYS BALL VALVE WITH VENTURI SYSTEM

Cod. VTD93510

"IXEF body. Viton OR. Teflon-PTFE gaskets. Delrin ball and nylon flanges with various connectors and different sizes. The specific shape of the ball and the internal Venturi, enable the valve to carry out suction and delivery functions at the same time. The system allows to always have a way in depression to use for suctioning liquids. In combination with a two ways valve, "dead man" model, carries out many functions under the maximum safety conditions."